The Tübingen-based company Pagina GmBH provides a modular software package for professional XML-based typesetting and e-book production with parsX. All essential steps in the process leading to XML-supported typesetting and ePub production can be performed consistently, easily and reliably.
The future of the publishing business lies in making use of innovative marketing models and prioritising e-books. ParsX not only ensures optimised typesetting and e-book production, but it also enables:
An automated generation of readable excerpts
The production of multimedia e-books
A page-turning display from InDesign
The creation of reading samples in e-Book form for marketing purposes
In most cases, parsX can be integrated into an existing CMS or MAM system.
We use it to produce works of fiction for various clients.
Features
Option to put ePub first
Multi-level quality assurance
Purchasable software modules (each module must be individually licensed)
Oxygen license required, for a fee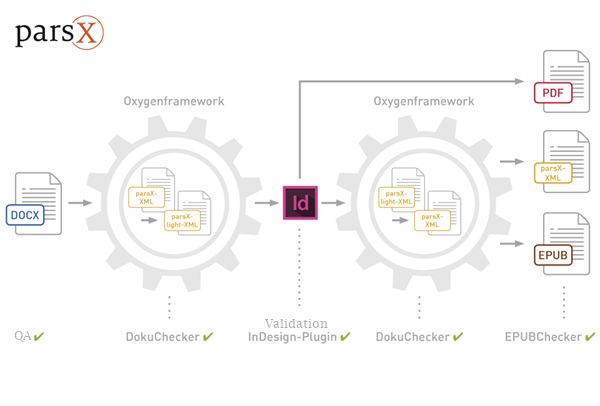 What can we do for you?
Elke Senz is happy to help. Give us a call, write to us, or arrange a call-back.