The literary genres of fiction and narrative non-fiction fall under the category of trade publishing. We produce these genres from brochure to hardcover format for renowned European publishers, and offer various types of binding for any specific requirements within these formats: polymer dispersion, hotmelt, and PUR-glued. C.H.Beck uses the top-grade technology needed to facilitate the production of quality brochures and hardcovers.
Cutting-edge technology for trade publishing production, in use at C. H. Beck
Brochures or hardcovers are bound using either thread-sewn, polymer dispersion, hotmelt, or PUR-glue binding.
The collator can fill 36 stations.
C.H.Beck is therefore well equipped to produce a wide range of works.
Binding is carried out on textblock thicknesses of up to 80mm.
Dealignment of the bound paper is prevented by the immediate storage of printed sheets.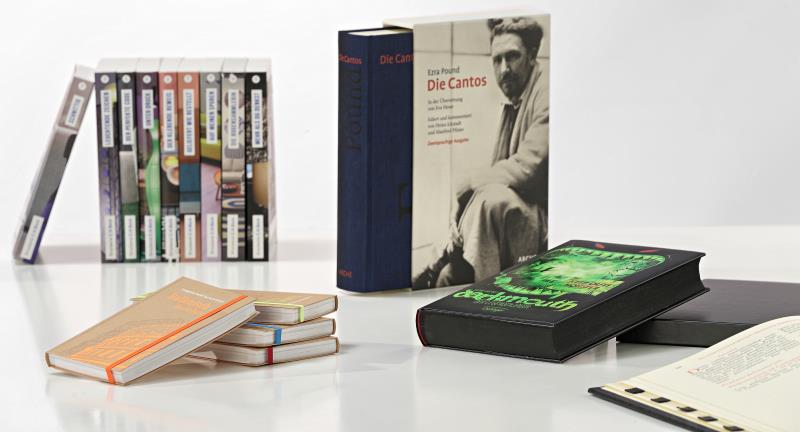 What can we do for you?
Christian Kirchenbaur is happy to help. Give us a call, write to us, or arrange a call-back.