C. H. Beck printing house has been producing religious texts for more than 25 years, which makes us your ideal partner for making both high-circulation prints, such as widely distributed bibles; and small, individual productions with ornate finishes, such as finer standard bibles that feature gilt fore-edging.
Texts can be printed in one or more colours. Though printing on a weight of up to 22 g/m² poses a challenge to people and machines alike, we are able to overcome it through the experience of our staff. .
Binding is achieved by process of perfect binding, as well as thread-sewn, polymer dispersion, PUR-glue or hotmelt methods. Flexible covers and fore-edge finishes of any kind are also included amongst our capabilities, and we are happy to offer you exclusive productions of 4- or 5-part covers, as well as zipped leather case editions.
Automated bulk shipments are also possible with our advanced logistics.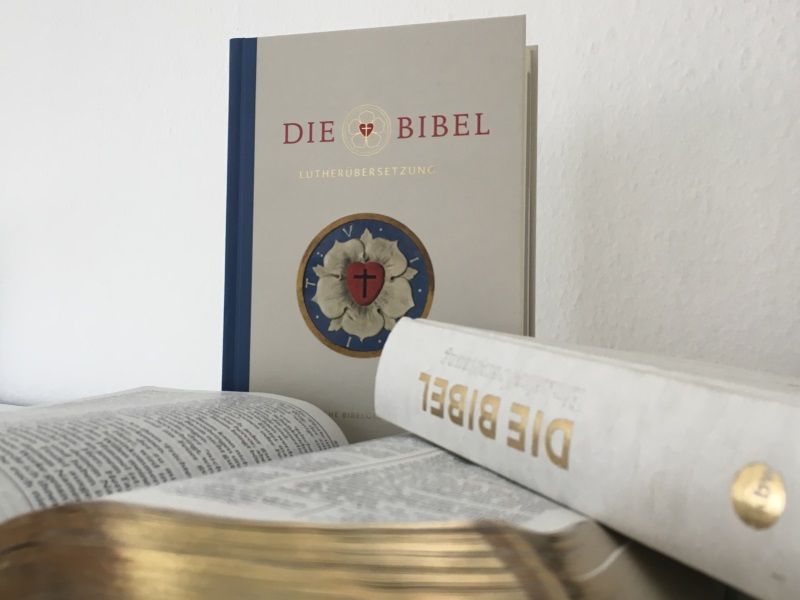 What can we do for you?
Michael Endreß is happy to help. Give us a call, write to us, or arrange a call-back.