Our social benefits
Our benefits speak for us!
Work-life balance:
Being able to live your private and professional life according to your own ideas is both a wish and a challenge for more and more employees. With our flexible working and part-time models, we enable our employees to find a good and individual balance in the compatibility of private life and work. And with 30 vacation days per year, nothing stands in the way of a good work-life balance.
Mobile working:
Our workplaces are equipped with modern technology to make your work easier and, depending on the activity and work area, also enable you to work on the go.
Attractive remuneration package:
In addition to an attractive remuneration, you will receive monthly capital-forming benefits. In addition, you can look forward to annual holiday and Christmas bonuses.
Retirement provision:
Making financial provisions for old age in good time is now more important than ever. That is why we support you with a purely employer-financed company pension.
In addition, you can build up an additional pension as part of the company pension plan (bAV). It's worth it, because you will receive a monthly subsidy from us for your individual contributions.
Certificate bonus:
In our opinion, anyone who not only shows commitment and commitment at work, but also performs well at college or university should be rewarded. That is why our trainees and dual students receive an additional bonus payment for good degrees.
Anniversary bonus:
Our average length of service of more than 18 years shows that the C.H. Beck is characterized by a positive working atmosphere and that our employees enjoy coming to work. We would like to thank our employees for the long-term loyalty of our employees in the form of an anniversary bonus.
Bike leasing:
Exercise is good for you and keeps you fit! That's why we support our employees' physical activity in the form of a bicycle leasing concept. Whether e-bike, racing bike, mountain bike or cargo bike - everyone should find the right model for themselves here.
Employee discounts:
We provide you with a benefit portal with numerous employee offers. There you can discover a large number of attractive offers from strong brands from all relevant areas of life - for example technology, travel, fashion, living and much more.
Continuing Education Offers:
We want you to develop your skills in the best possible way and your own development at Druckerei C.H. Beck can help shape. That is why we plan the offers for personal and professional development individually and coordinate them with you.
Company apartments:
Living space is becoming more and more expensive and can become a burden. That's why we offer our employees the opportunity to rent our company apartments at low cost, subject to availability.
Company events:
At the C.H. Beck, you don't just come together to work. Regular employee events and joint celebrations strengthen the team spirit and promote a positive working atmosphere. Everyone comes together at the annual summer party or Christmas party!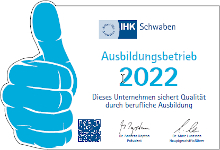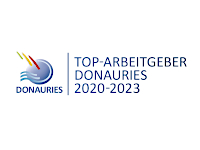 Contact Person
Information
Training & internship