We're happy to advise you
When it comes to making e-books, Epub has become the standard format, which can be viewed on numerous devices. The developments of Epub3 furthered the standard version to allow the easy integration of multimedia content as well.
Epub production is an everyday activity for us; we make books in this format every day, whether through workflows like parsX or transpect, or by utilising production lines we have developed ourselves. The results are high quality e-books that modern e-readers display perfectly.
Related Page:
over 10
Years of experience
'We have been working with our colleagues at C. H. Beck.Media.Solutions for years in the development of complex applications. We particularly appreciate the reliability of their staff and the high quality of the results; you can count on our Nördlingen colleagues.'


Simon Hohoff (Editing of electronic publishing)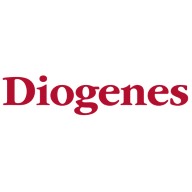 'Thank you very much for what your work and effort has accomplished. The tool works brilliantly and we are very pleased with it. It now also automatically corrects and converts corrupted files. We agreed with the amount that was quoted and were happy to pay it.'


Sandro Lombardi
What can we do for you?
Wolfgang Klaß is happy to help. Give us a call, write to us, or arrange a call-back.