Harmonise ambitious typography with efficient processes
No matter how complex, copy and content require media neutrality
That way, all forms of output including individually designed print publications, automatically formatted pages, and extensive multi-authored works can be successfully implemented with easy and regular updates.
Competent typesetting service provider for crossmedia publishing
As one of the biggest and leading typesetters in the German-speaking realm, we accomplish challenging projects with a quality that is characteristic of C. H. Beck. Our experienced and enthusiastic media experts are here for you when it comes to typesetting specialist literature, fiction, loose-leaf bindings and trade journals.
Related Page:
1 Mil
Document Retrieved daily
200 Mil
Searches per year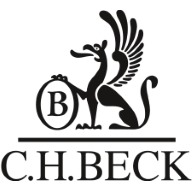 'We have been working with our colleagues at C. H. Beck.Media.Solutions for years in the development of complex applications. We particularly appreciate the reliability of their staff and the high quality of the results; you can count on our Nördlingen colleagues.'


Simon Hohoff (Editing of electronic publishing)
What can we do for you?
Elke Senz is happy to help. Give us a call, write to us, or arrange a call-back.